5 • minutes
6-8 • people
Simple Pita Chips
​These freshly homemade pita chips will take your Chips & Dip platter to the next level. Super...
30 • minutes
4-6 • people
BBQ Japanese Meat Skewers
Our BBQ Japanese Meat Skewers are inspired by Japanese yakitori (yakitori literally means grilled ch...
20 • minutes
4-6 • people
Quinoa Crusted Fritto Misto
Who doesn't love a giant platter of crunchy, deep fried seafood and greens. All of the flavours ar...
15 • minutes
4 • people
Crispy Quinoa Tofu
​Quinoa makes the crispy but delicate crumb for this epic tofu dish. Tofu is high in protein, easy...
25 • minutes
4 • people
Tasty Rice Salad with Charred Sweet Stem Broccoli & Coconut
​This tasty rice salad is a delicious vegetarian meal. We love the spicy coconut dressing over the...
15 • minutes
4 • people
Xmas Sausage Roll Wreath
​This Christmas Sausage Roll wreath will become the centerpiece of your Xmas party. These sausage ...
20 • minutes
4 • people
Winter Bacon, Apple & Kale Salad
​The perfect winter salad. Fresh leaves of kale, sweet apple and golden crunchy bacon with homemad...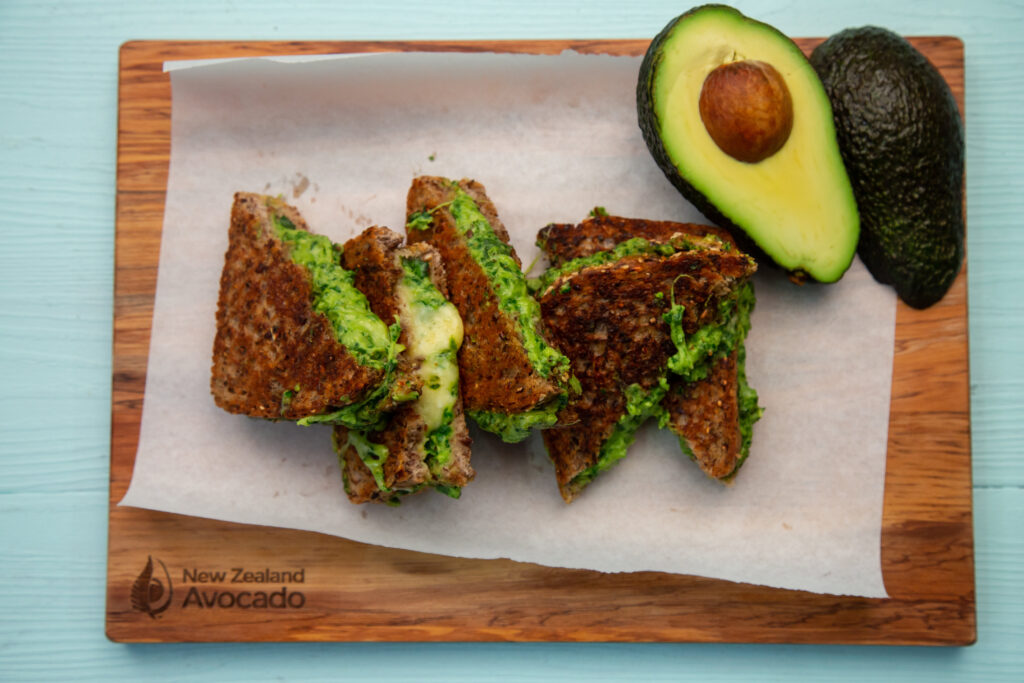 10 • minutes
4 • sandwiches
Avocado Grilled Cheese
​Avocado lovers – look no further. A grilled cheese toastie oozing with salty, spinachy, avo...