20 • minutes
4-6 • people
Quinoa Crusted Fritto Misto
Who doesn't love a giant platter of crunchy, deep fried seafood and greens. All of the flavours ar...
20 • minutes
12 • muffins
Quinoa Salmon Muffins with Spinach
These gluten free muffins are a nutritious and filling breakfast, or lunchbox addition and using tin...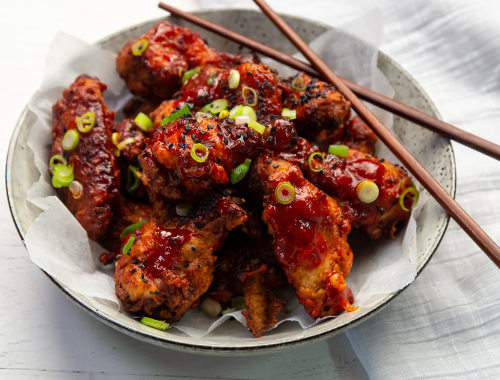 20 • minutes
8 • wings
Korean Fried Chicken
This sticky, yet crispy Korean fried chicken is the ultimate comfort food. It is super simple ...
15 • minutes
4 • people
Crispy Quinoa Tofu
​Quinoa makes the crispy but delicate crumb for this epic tofu dish. Tofu is high in protein, easy...
30 • minutes
6 • rolls
Lamb, Rosemary & Garlic Sausage Rolls
These lamb sausage rolls are the perfect dish for the next time you are hosting a get together or ne...
20 • minutes
22 • balls
Lentil & Herb Christmas Stuffing Balls
These lentil and herb stuffing balls have all the flavours of traditional stuffing without any of th...
25 • minutes
4 • people
Tasty Rice Salad with Charred Sweet Stem Broccoli & Coconut
​This tasty rice salad is a delicious vegetarian meal. We love the coconut spicy dressing with the...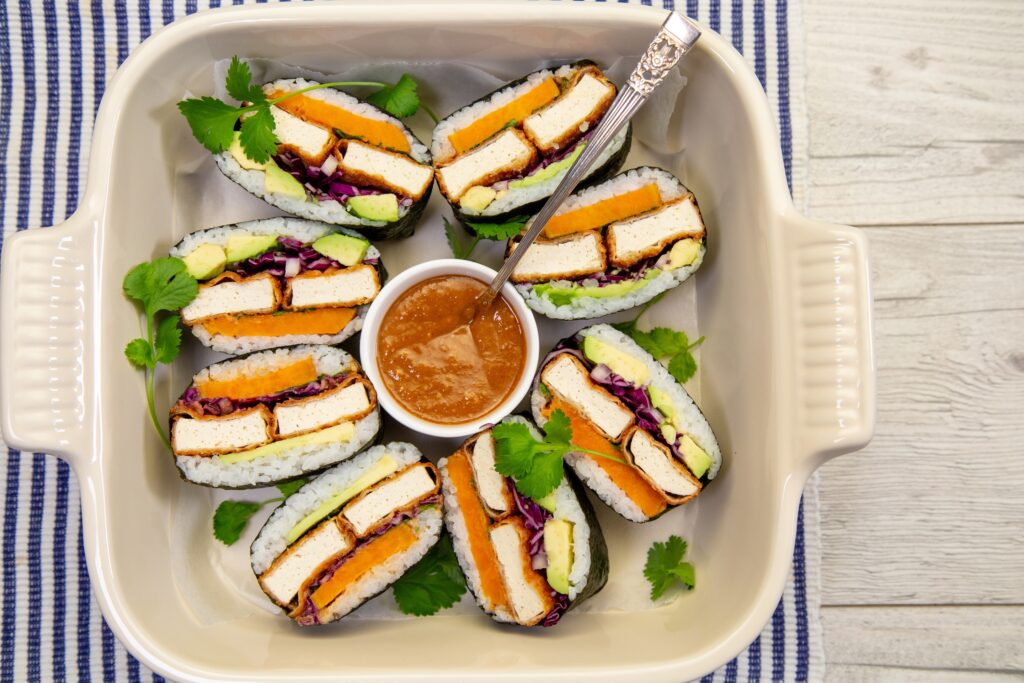 40 • minutes
4 • serves
Tofu Sushi Sandwich With Tahini Sauce
Onigirazu (Sushi sandwich) is a great way to enjoy your sushi on the go. This version has a vegan fi...