10 • minutes
2-4 • people
Casablanca Couscous salad
A tasty Moroccan themed salad recipe that pairs well with koftas, chicken, or falafel. It's fast a...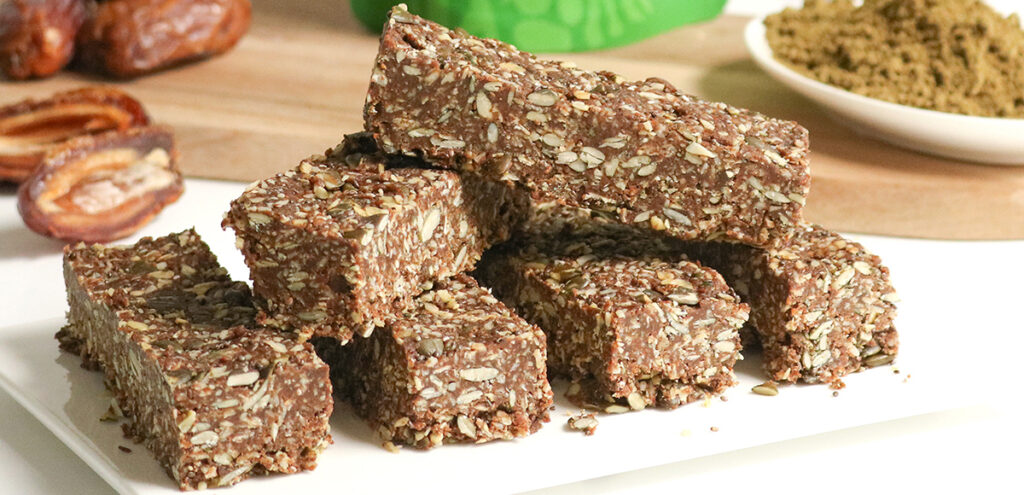 30 • minutes
15 • bars
Vegan Seeded Superfood Protein Bars
These no-bake bars are packed with plant-based protein and omegas found in the superseed – hem...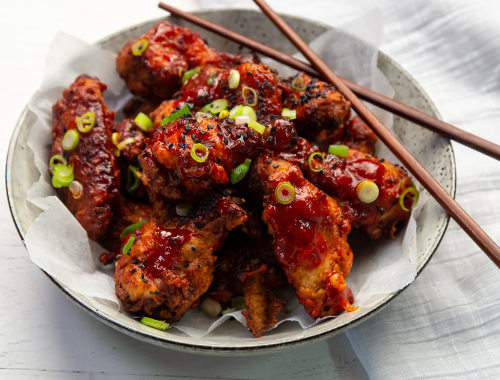 20 • minutes
8 • wings
Korean Fried Chicken
This sticky, yet crispy Korean fried chicken is the ultimate comfort food. It is super simple ...
5 • minutes
6-8 • people
Simple Pita Chips
​These freshly homemade pita chips will take your Chips & Dip platter to the next level. Super...
5-10 • min
3 • serves
PeaNOT Butter Hummus
Kids love snacks with dips so send them off to school with this healthy treat. We keep the hummus ex...
30 • minutes
6 • rolls
Lamb, Rosemary & Garlic Sausage Rolls
These lamb sausage rolls are the perfect dish for the next time you are hosting a get together or ne...
20 • minutes
22 • balls
Lentil & Herb Christmas Stuffing Balls
These lentil and herb stuffing balls have all the flavours of traditional stuffing without any of th...
30 • minutes
4-6 • people
BBQ Japanese Meat Skewers
Our BBQ Japanese Meat Skewers are inspired by Japanese yakitori (yakitori literally means grilled ch...