15 • minutes
4 • people
Pad Thai salad
A light, crunchy and deliciously fresh take on a classic favourite from the lovely Buffy-Ellen of Be...
25 • minutes
4 • serves
Lentil Spaghetti Bolognese
The whole family will love this quick and easy vegetarian version of spaghetti bolognese. Even meat ...
30 • minutes
2 • serves
Lemon & Herb Chicken Breast With Sautéed Greens
This lemon and herb chicken breast with sautéed greens is a simple, light and healthy dinner. It'...
10 • minutes
4 • people
Saucy Chicken Puttanesca
Our saucy chicken puttanesca is just divine. Puttanesca is a famous Neapolitan tomato sauce that typ...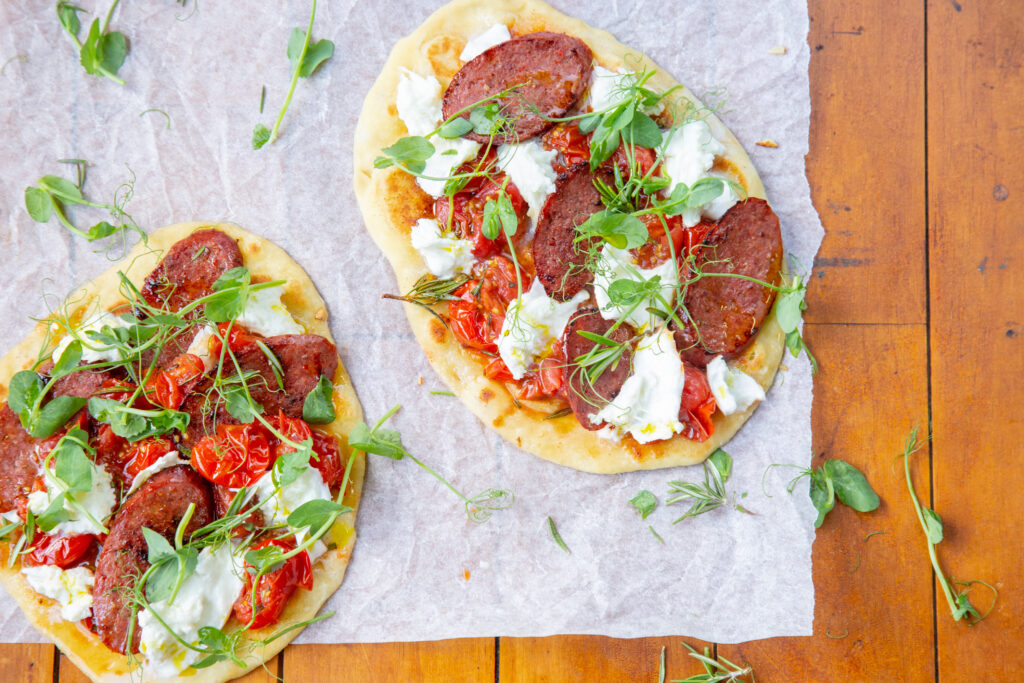 20 • minutes
4 • serves
Salami, Tomato and Rosemary Flatbread
This is an easy and delicious flatbread recipe uses a base of good flour, good yogurt and good oil, ...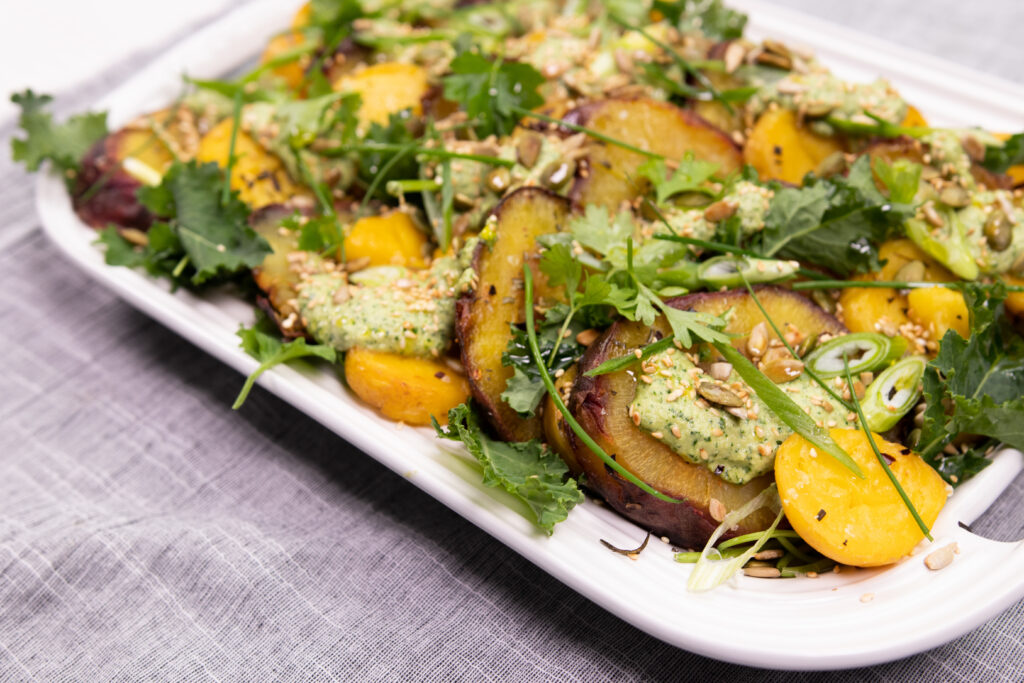 20 • minutes
2
Warm Vegan Potato Salad with Green Cashew Cream
A simple yet delicious salad, perfect as a side or for a dinner party. You will love the crispiness ...
60 • minutes
2-3 • serves
Buckwheat Pizza
A healthier alternative to traditional pizza, made with buckwheat flour, and topped with a middle ea...
30 • minutes
4 • people
Vegan Burgers
​Who doesn't love a burger? And this vegan version from the lovely Tereza Poljanic is just as sa...