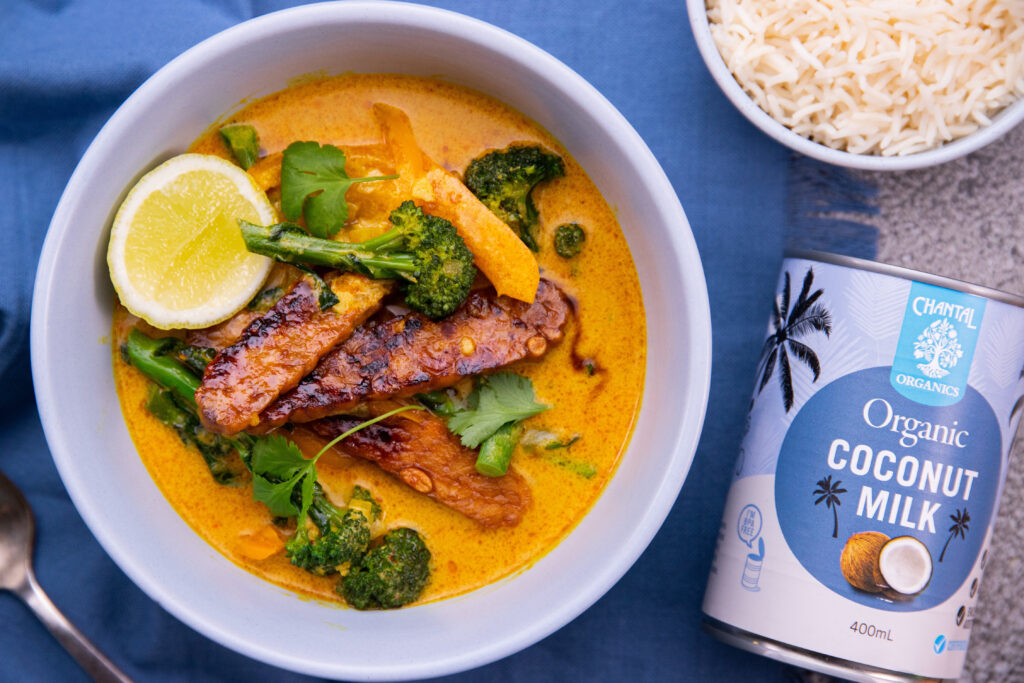 10 • minutes
2 • people
Tempeh Yellow Curry
​This tempeh coconut curry is another quick go-to if you're short on time but in need of a flavo...
60 • minutes
2 • serves
Mexican Tomato Soup
A hot and spicy take on a classic tomato soup. A perfectly warming dish for chilly winter evenings....
30 • minutes
4 • serves
Fragrant Stir Fry Lamb with Coconut Rice
This lamb stir fry recipe with colourful capsicums and shiitake mushrooms is quick to cook. Serve wi...
20 • minutes
4 • people
Herby Lemon Roast Chicken & Lentil Salad
Enjoy the home comforts of roast chicken with this healthy salad. Perfect for dinner, with lots of l...
30 • minutes
4 • serves
Lamb Shakshuka with Spinach
This is a gluten and dairy free protein-packed dinner, with plenty of leftovers for lunch too! New Z...
30 • minutes
4-6 • people
Easy Tomato Basil Chicken Skillet Bake
This tomato basil chicken skillet bake literally takes 5 minutes to prepare. The Mediterranean flavo...
10 • minutes
4 • people
Vegetarian Stuffed Butternut Squash
This one is fast to put together. The perfect midweek healthy dinner option....
45 • minutes
2 • people
Lentil Chilli
Lentils are a relatively low calorie, high protein and high fibre pantry staple that are super easy ...