20 • minutes
2 • people
Easy Lentil Curry
A great source of fiber and plant based protein, lentils readily absorb sauces and seasonings making...
25 • minutes
4 • people
Baked Tofu Shish Kebabs
Don't let the name or ingredient list scare you… these baked tofu shish kebabs are super easy to...
• 20 • minutes
2 • people
Prawn, Lemongrass, Coconut & Chilli Fried Rice
​Don't let the simplicity of this recipe fool you – its absolutely delicious! It's the perfe...
15 • minutes
2 • people
Moroccan Harira Lentil & Vegetable Soup
This hearty soup is packed full of seasonal vegetables that support the immune system. And the red l...
10 • minutes
4 • people
Thai Green Curry
​A beautiful balance of spicy, aromatic, sweet and savoury. Simple to prepare and oh so yum....
20 • minutes
4 • people
Indian Spiced Cauliflower and Tahini Yoghurt Couscous Salad
​Subtly spiced cauliflower and chickpeas mixed with fresh spinach, couscous, raisins, almonds and ...
30 • minutes
4-6 • people
Sweet Potato Beef Lasagne with Spinach
Our gluten free twist on a family classic uses sweet potatoes instead of lasagne sheets. With a heal...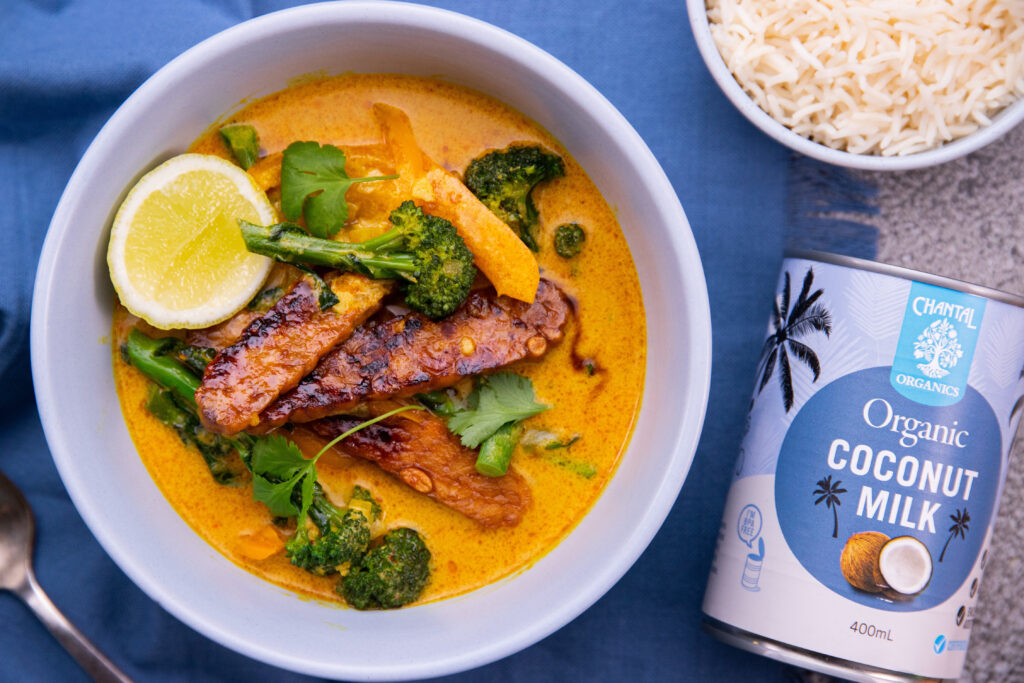 10 • minutes
2 • people
Tempeh Yellow Curry
​This tempeh coconut curry is another quick go-to if you're short on time but in need of a flavo...