15 • minutes
1 • person
Cheat Sushi
Does the idea of making sushi intimidate you? Then try our super fast and easy cheat Sushi. Homemade...
15 • minutes
4
Tofu Coconut Curry
This is the perfect dish when you're short on time but after a healthy meal. From start to finish ...
1 • hour
4 • people
Collard and Faro Wraps
Collard greens are great in raw slaws or stir fried with mixed veges. They make a nutritious wrap to...
10 • minutes
4 • people
Herby Ricotta Stuffed Chicken Breast
​Succulent stuffed chicken has never been easier. Make our simple ricotta stuffed, bacon wrapped c...
15 • minutes
4
Vegetarian Kedgeree
Fragrant spices are absorbed into the rice to give you a full sensory experience. Topped with boiled...
1 • hour
4 • people
Green Falafels with Hummus & Flat Bread
A delightfully satisfying meal, packed with nourishing greens and plant based protein. We love this ...
10 • minutes
4 • people
Saucy Chicken Puttanesca
Our saucy chicken puttanesca is just divine. Puttanesca is a famous Neapolitan tomato sauce that typ...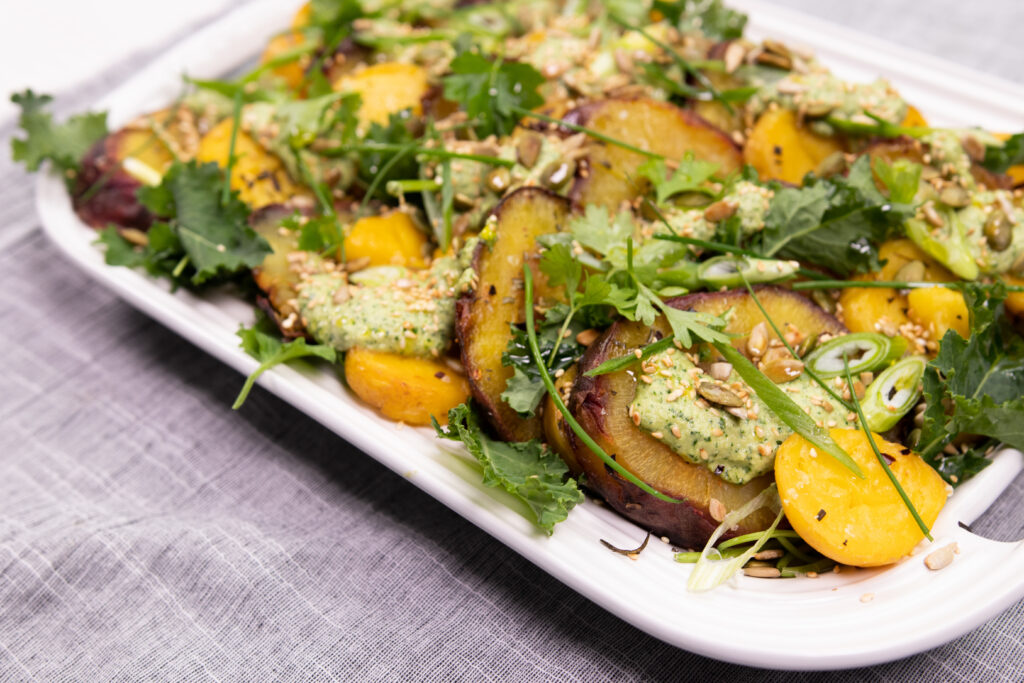 20 • minutes
2
Warm Vegan Potato Salad with Green Cashew Cream
A simple yet delicious salad, perfect as a side or for a dinner party. You will love the crispiness ...