20 • minutes
4 • people
Indian Spiced Cauliflower and Tahini Yoghurt Couscous Salad
​Subtly spiced cauliflower and chickpeas mixed with fresh spinach, couscous, raisins, almonds and ...
60 • minutes
4 • serves
Herby Whole Roasted Butternut Pumpkin Soup
Roasting whole makes the butternut much easier to handle and improves the sweet nutty flavour. Make ...
15 • minutes
4 • people
Chicken & Prawn laksa
There are many variations of laksa in Malaysia, Singapore, Indonesia and Thailand. Laksa is basicall...
30 • minutes
4-6 • people
Sweet Potato Beef Lasagne with Spinach
Our gluten free twist on a family classic uses sweet potatoes instead of lasagne sheets. With a heal...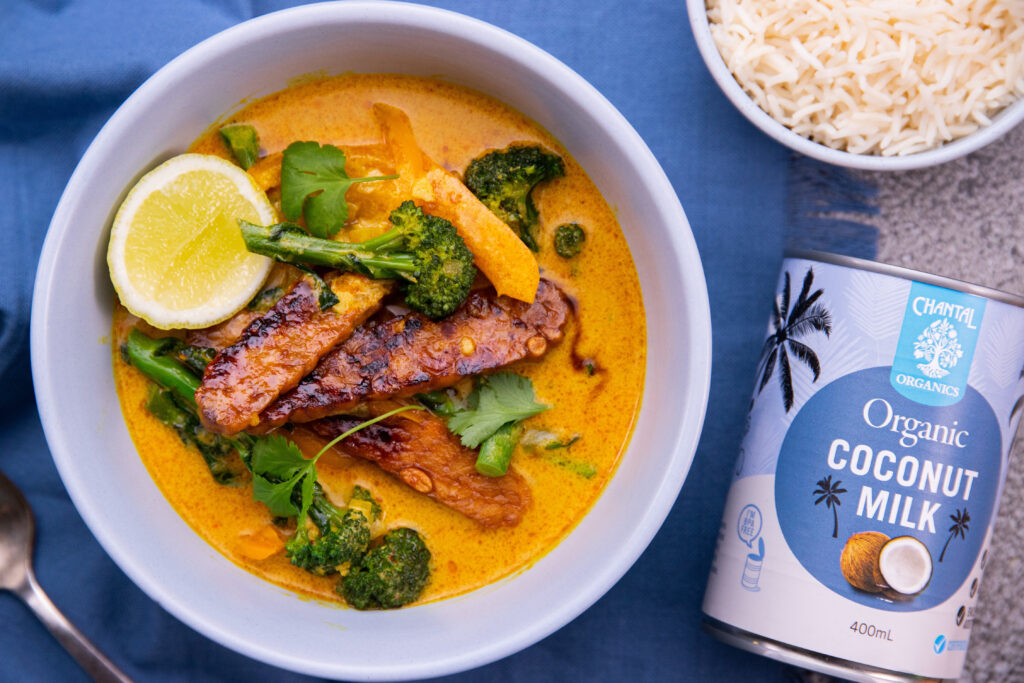 10 • minutes
2 • people
Tempeh Yellow Curry
​This tempeh coconut curry is another quick go-to if you're short on time but in need of a flavo...
60 • minutes
2 • serves
Mexican Tomato Soup
A hot and spicy take on a classic tomato soup. A perfectly warming dish for chilly winter evenings....
20 • minutes
4 • people
Herby Lemon Roast Chicken & Lentil Salad
Enjoy the home comforts of roast chicken with this healthy salad. Perfect for dinner, with lots of l...
30 • minutes
4 • serves
Lamb Shakshuka with Spinach
This is a gluten and dairy free protein-packed dinner, with plenty of leftovers for lunch too! New Z...