10 • minutes
2 • people
Golden Overnight Oats
Overnight oats are a great choice for busy work days and breakfast on the go. We're loving this sp...
15 • minutes
1 • person
Spiced Apple & Feijoa Brown Rice Porridge
Done with oats but love a good porridge? Try using brown rice instead for a gluten free alternative ...
30 • minutes
10 • serves
Toasted Christmas-Spiced Figgy Muesli
This muesli is inspired by the flavours of Christmas. It is sweetened naturally with honey, and juic...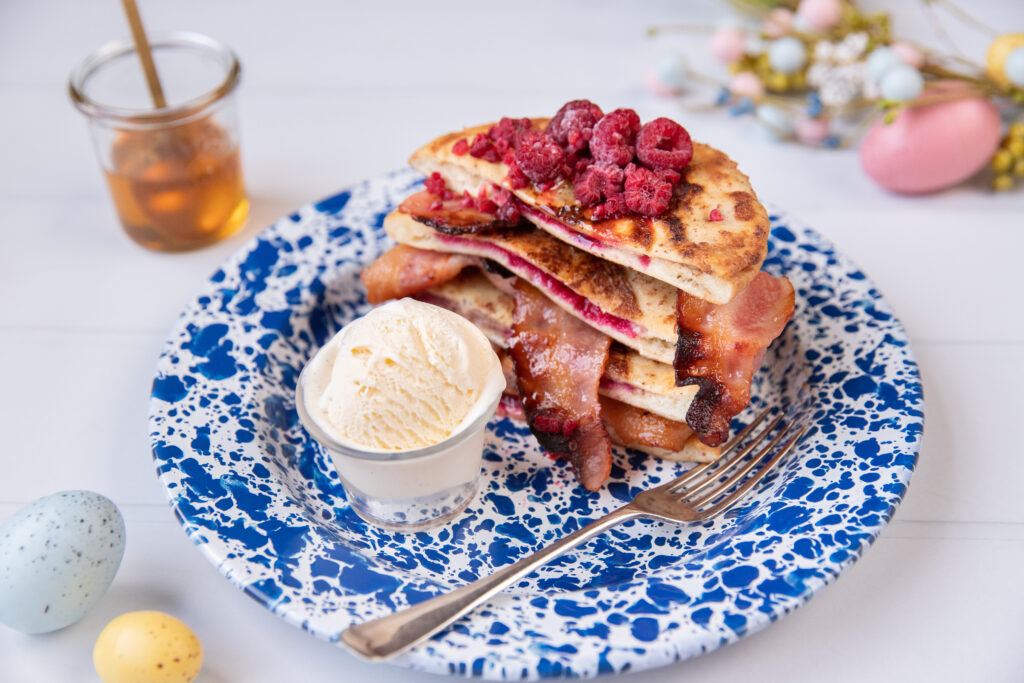 15 • minutes
4 • serves
Easter Pita French Toast
A lovely twist on the classic French toast! Perfect for Easter made with pita breads filled wi...
25 • minutes
2 • people
Thick Banana, Honey & Ricotta Pancakes
​Try these thick banana and ricotta pancakes that are fluffy on the inside, crispy on the outside ...
20 • minutes
4 • serves
One Pot Big Breakfast
A one pot fry up filled with sage potatoes, sweet cherry tomatoes, crispy bacon & fried eggs ...
20 • minutes
4 • people
Cinnamon Bun Pancakes
These cinnamon bun inspired pancakes are deliciously thick, have a beautiful cinnamon aroma, and whe...
15 • minutes
1 • person
Coconut and Almond Pancakes
A quick and easy pancake recipe, that lends itself perfectly to your favourite toppings. They're g...