30 • minutes
10 • serves
Toasted Christmas-Spiced Figgy Granola
This muesli is inspired by the flavours of Christmas. It is sweetened naturally with honey, and juic...
1 • hour • + • overnight
4 • serves
How to Make Dairy Free Yoghurt at Home
Homemade dairy free yogurt is really easy to make. Enjoy with your favourite fruits or cereals for a...
30 • minutes
4 • people
Apple & Rhubarb Grainola Slice
​This apple and rhubarb grainola slice is a delicious make-ahead breakfast alternative, especially...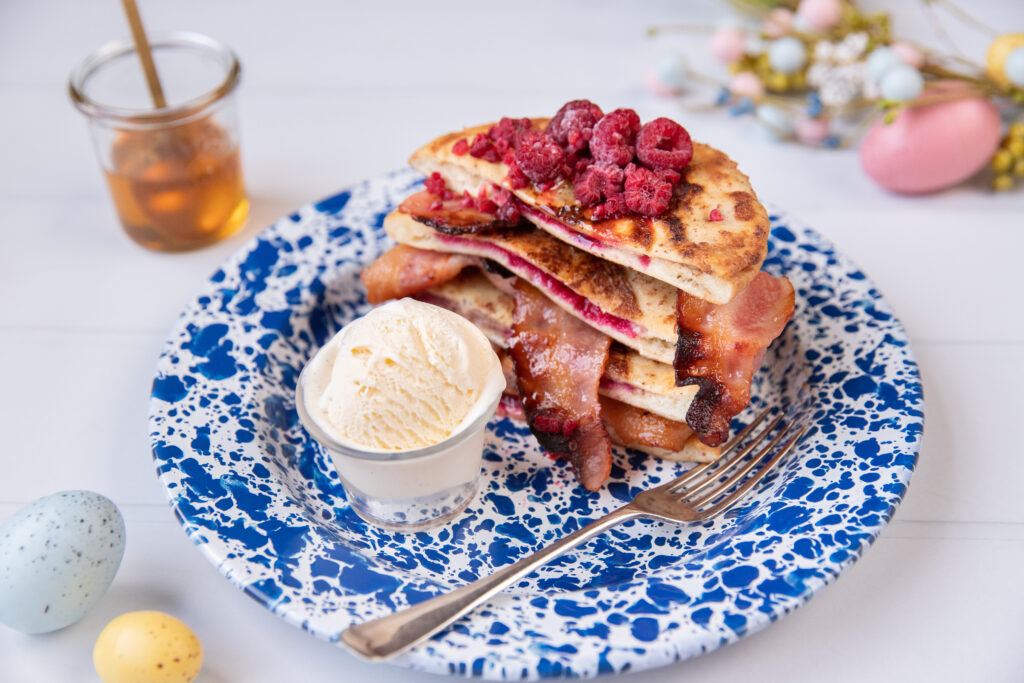 15 • minutes
4 • serves
Easter Pita French Toast
A lovely twist on the classic French toast! Perfect for Easter made with pita breads filled wi...
40 • minutes •
12 • muffins
Gingerbread Oat Muffins with Lemon Drizzle
These spice-filled gingerbread muffins are made with the goodness of Chantal Organics Rolled Oats&nb...
20 • minutes
1 • person
Chia Oat Bircher
​A classic homemade bircher, ideal to pre-make for busy mornings on the go. We're loving this co...
25 • minutes
2 • people
Thick Banana, Honey & Ricotta Pancakes
​Try these thick banana and ricotta pancakes that are fluffy on the inside, crispy on the outside ...
60 • minutes
1 • loaf
Life Changing Loaf With Hemp Seeds
This recipe is inspired by My New Roots though we've made our own delicious changes. We've added...