30 • minutes
4 • people
Apple & Rhubarb Grainola Slice
​This apple and rhubarb grainola slice is a delicious make-ahead breakfast alternative, especially...
20 • minutes
1 • person
Chia Oat Bircher
​A classic homemade bircher, ideal to pre-make for busy mornings on the go. We're loving this co...
45 • minutes
18 • muffins
Pumpkin & Oat Muffins
​These muffins are wheat, refined sugar and dairy free. Here you can be creative – adding ju...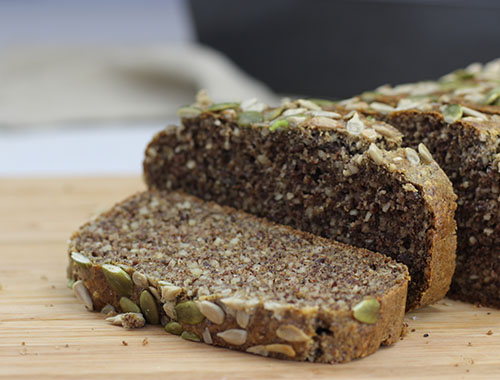 50 • minutes
1 • loaf
Paleo Grain Free Bread
​Who doesn't love a piece of warmly toasted bread smothered with nut butter or jam (or both!)? H...
45 • minutes
6 • people
Healthy Homemade Muesli
​A delightfully toasted muesli that's bound to have your kitchen smelling nothing less tha...
20 • minutes
12 • cookies
Apple Crumble Breakfast Cookie
​A soft, moist breakfast cookie that tastes just like apple crumble....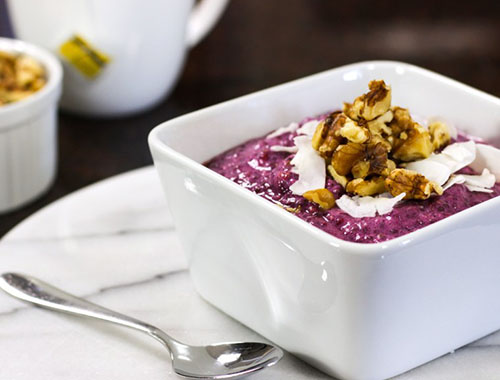 5 • minutes
1
Berry & Chia Pudding
It's no secret that Chia seeds are a winning superfood. Not only are they a great source of omega ...
10 • minutes
1 • person
Overnight Chia Oats
Looking for a quick and healthy solution to breakfast? This is it! In just 5 minutes you will have a...