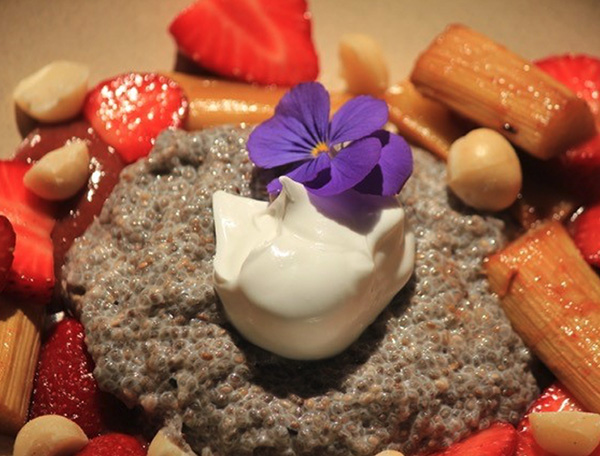 20 • minutes
2 • people
Chia Breakfast Pudding with Strawberry & Rhubarb
We love this combination of rhubarb, strawberry and vanilla. One of our all-time favourites from Che...
10 • minutes
1 • person
Overnight Chia Oats
Looking for a quick and healthy solution to breakfast? This is it! In just 5 minutes you will have a...
15 • minutes
2 • serves
No Bake Breakfast Granola Pizza
Try this cute granola pizza topped with tropical fruit and yoghurt for a summer Sunday family breakf...
Overnight
2 • people
Beetroot & Chocolate Chia Pudding
A simple yet nourishing breakfast pudding – who doesn't love chocolate for breakfast!?...
10 • minutes
2 • people
Golden Overnight Oats
Overnight oats are a great choice for busy work days and breakfast on the go. We're loving this sp...
5 • minutes
2 • people
Ricotta & Banana Toast with Chocolate Almond Butter
​This ricotta and banana brekkie with chocolate almond butter may be your new favourite way to sta...
15 • minutes
1 • person
Spiced Apple & Feijoa Brown Rice Porridge
Done with oats but love a good porridge? Try using brown rice instead for a gluten free alternative ...
5 • minutes
2 • people
Cottage Cheese Breakfast Bowl
Cottage cheese is the perfect alternative to yoghurt if you're looking to mix up your morning brea...