5 • minutes
1 • person
Spirulina Smoothie Bowl
​Our superfood powders are a quick and easy way to get a daily dose of nutrient rich greens. We lo...
20 • minutes
1 • person
Chia Oat Bircher
​A classic homemade bircher, ideal to pre-make for busy mornings on the go. We're loving this co...
20 • minutes
4 • serves
Smoked Veggie Sausage & Chilli Baked Butter Beans
You can go meat free at ease with these smoky sausages.Here, we serve them in a spicy homemade baked...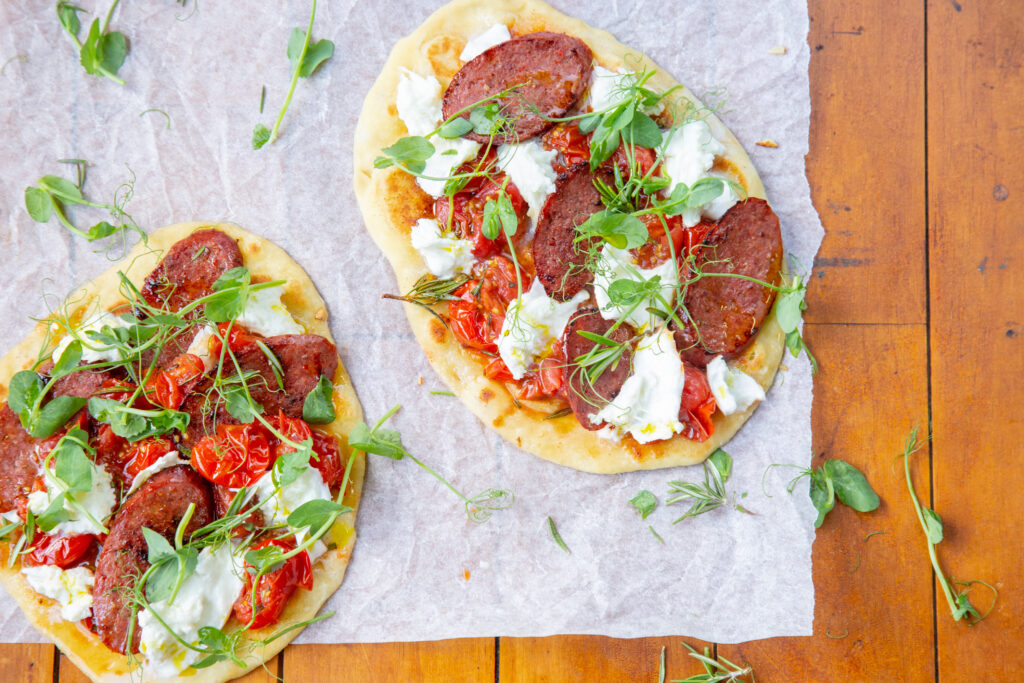 20 • minutes
4 • serves
Salami, Tomato and Rosemary Flatbread
This is an easy and delicious flatbread recipe uses a base of good flour, good yogurt and good oil, ...
5 • minutes
1 • large • smoothie
Caramel Tahini Smoothie
A super thick caramel smoothie with hints of cinnamon, date and banana, made with the goodness of Ch...
20 • minutes
16 • serves
Lamb Meatball Open Sandwich
Everyone loves these little meatballs coated in tomato basil sauce, stacked with crispy lettuce, ghe...
90 • minutes
4-6 • people
Easy Chicken Cacciatore
This rustic Italian dish is super easy to whip up for a hearty weeknight meal. Choose Arrabbiata Pas...
5-10min • prep • 40min • cook
8-10 • serves
Roasted Garlic Butter Bean Hummus
Making hummus is super easy, delicious, and uses simple pantry staples. We use butter beans instead...