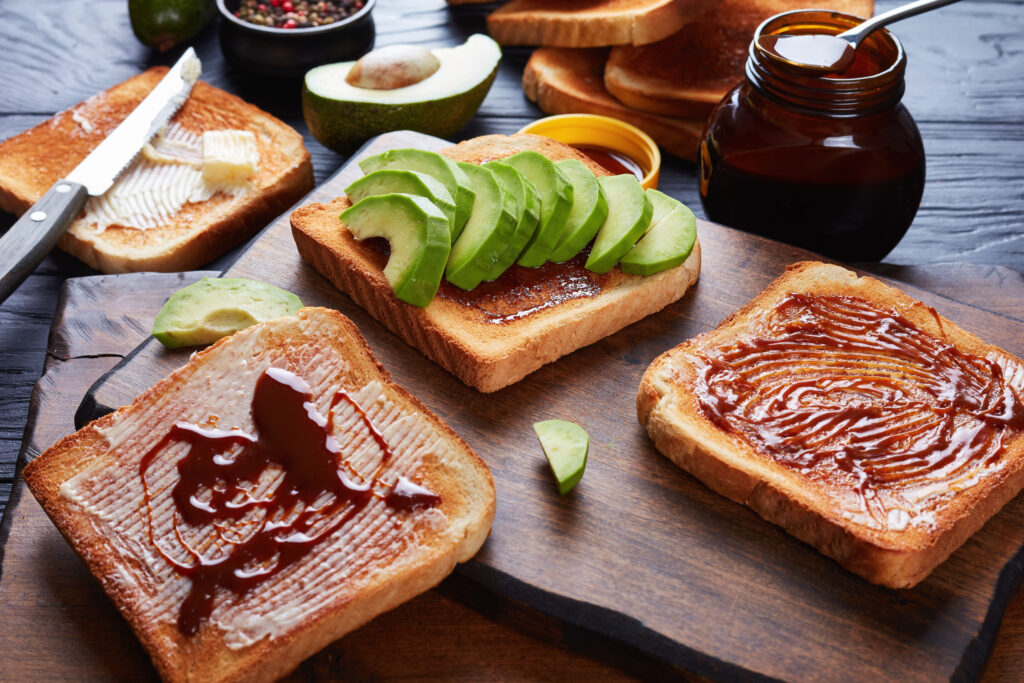 10 • minutes
8-10 • sandwiches
Homemade "Marmite-like" Savoury Spread
Love marmite? Try this modern, all-natural version; it's free from sugar, additives and artificial...
5 • minutes
2 • people
Cottage Cheese Breakfast Bowl
Cottage cheese is the perfect alternative to yoghurt if you're looking to mix up your morning brea...
20 • minutes
10-12
Healthy Chocolate Raw Balls
We're all about raw treats, and these healthy balls of goodness are perfect for satisfying an afte...
15 • minutes
4 • serves
Grilled Courgette, Beet Burger & Haloumi Salad
A simple warm salad for weekday evenings. All the tasty components are grilled with good quality oil...
15 • minutes
4 • serves
Plant-based Tenders & Pineapple Avocado Salsa Taco
An easy taco recipe with fresh pineapple avocado salsa. The crispy crumbed plant-based Tasty Tenders...
20 • minutes
22 • balls
Lentil & Herb Christmas Stuffing Balls
These lentil and herb stuffing balls have all the flavours of traditional stuffing without any of th...
30 • minutes
4 • people
Moroccan Chicken Soup
This tasty soup is filled with veggies, legumes and spices, making it a filling supper option for th...
60 • minutes
1 • loaf
Life Changing Loaf With Hemp Seeds
This recipe is inspired by My New Roots though we've made our own delicious changes. We've added...