20 • minutes
5-6 • serves
Spicy Prawn & Tomato Spaghetti
We love the full flavours of this spicy prawn & tomato spaghetti. Perfect for a weekend meal wit...
15 • minutes
4 • serves
Beef Brisket Tacos
Beef brisket tacos with grilled avocados are our new favourite yum. Seriously! Invite your mates ove...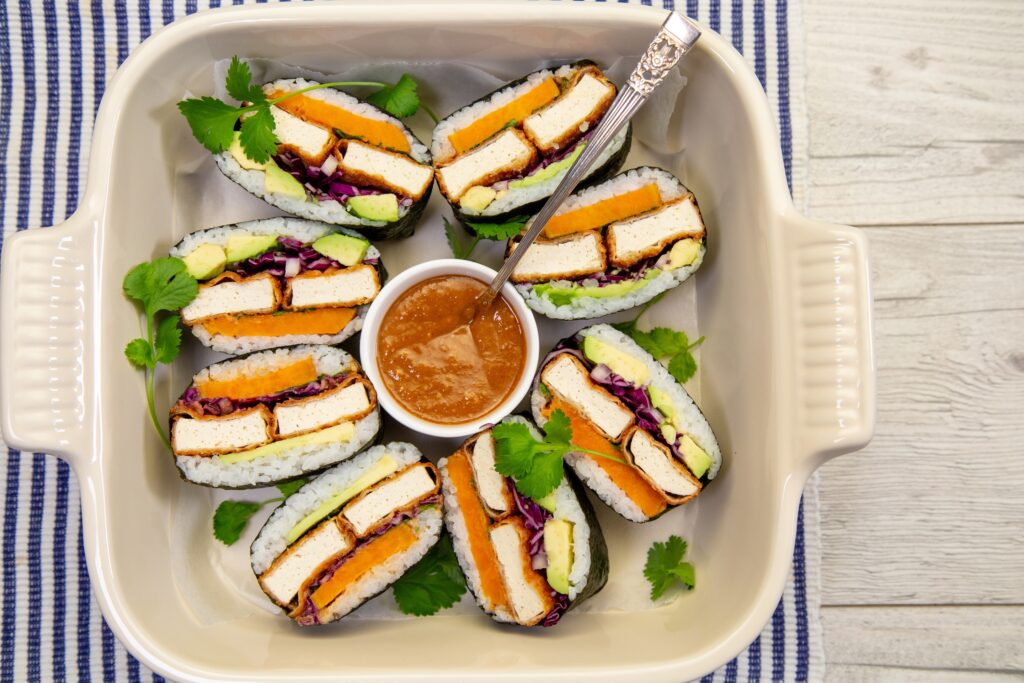 40 • minutes
4 • serves
Tofu Sushi Sandwich With Tahini Sauce
Onigirazu (Sushi sandwich) is a great way to enjoy your sushi on the go. This version has a vegan fi...
80 • minutes
4 • serves
Pork Sausage Lasagne Rollups
An interesting twist on the family favourite lasagne.  Kids will love these fun sausage lasagne Rol...
5 • minutes
3 • serves
5 Ingredients Smoothies
We, like most people, wish we had time to put heaps of ingredients into our smoothies and make each ...
15 • minutes
4 • serves
Vietnamese Tofu Turmeric Pancakes
Fans of healthy Asian Cuisine will love these colourful Vietnamese pancakes stuffed with tofu, veget...
45 • minutes
4 • serves
Roast Pumpkin and Carrot Soup
Pumpkins and carrots are full of fibre, potassium and vitamin C, and their earthy yet sweet flavour ...
25 • minutes
4 • serves
Lentil Spaghetti Bolognese
The whole family will love this quick and easy vegetarian version of spaghetti bolognese. Even meat ...